IEEE Workshop on Statistical Signal Processing
The 2011 IEEE Workshop on Statistical Signal Processing (SSP2011) is planned for 28-30 June, 2011, at Nice, France. The workshop will feature regular contributed paper sessions, special invited paper sessions, and a number of plenary lectures covering basic theory, methods and algorithms, and applications in statistical signal processing.
Located in southeast France, perched on the Mediterranean coast halfway between Monaco and Cannes, where the Alps and the Paillon River meet the sea, Nice is one of Europe's top tourist destinations. The city is blessed with beautiful landscapes, gorgeous coastlines, great shopping venues and sumptuous local cuisine. In addition, Nice is overflowing with lovely art-deco facades, fascinating museums and inspired galleries. With its seaside location and exceptional sunshine, Nice is a destination of choice.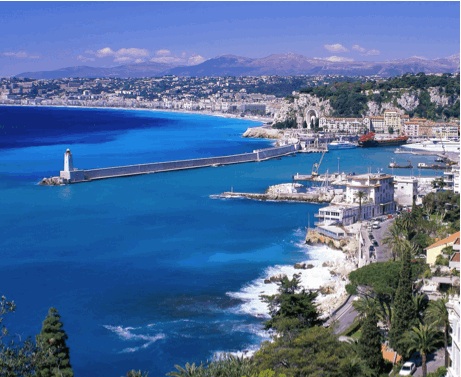 The conference will be held in Hotel Negresco. Built in 1912, overlooking the famous Bay of Angels, and classified a National Historic Monument in 1974, the Hotel Negresco is one of the most prestigious Palace hotel of the french riviera.
For information, please contact contact@ssp2011.org.