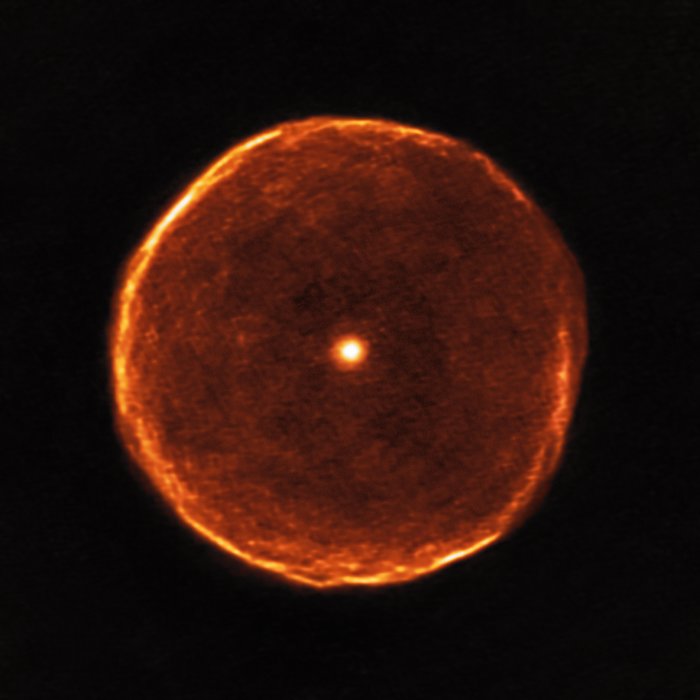 Astronomers have used ALMA to capture a strikingly beautiful view of a delicate bubble of expelled material around the exotic red star U Antliae. These observations will help astronomers to better understand how stars evolve during the later stages of their life-cycles.
In the faint southern constellation of Antlia (The Air Pump) the careful observer with binoculars will spot a very red star, which varies slightly in brightness from week to week. This very unusual star is called U Antliae and new observations with the Atacama Large Millimeter/submillimeter Array (ALMA) are revealing a remarkably thin spherical shell around it.
> Read the Press Release on ESO web site (European Southern Observatory).